Welcome to Owlgaming Wiki





---
Welcome to the Owl Gaming Wiki, part of a Multi Theft Auto-based roleplaying community ignited in January 2014. We are a relatively new community although we are proud to call ourselves one of the biggest MTA communities as of now. This wiki is used by our roleplayers and may contain pages of fictional characters, events, factions, businesses and more; and is overlooked by a small team of wiki administrators to ensure order and serenity on these extensive boards of Owl Gaming. It is common sense that you respect and do not touch pages that you have no rights over, and doing so will inevitably result in punishment.

---
We invite you to commit yourself into adding up to this wiki. You can do so by creating pages of characters, events, districts, factions, or even writing guides to aid newer users of the wiki. Ensure you use the recommended formats and templates for your pages, however. Any questions regarding the wiki or support in creating pages may be sent to the oG Wiki Administration Team.
Spotlight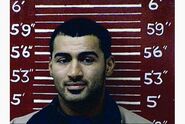 Marouane al-Najjar

Marouane Muhammad Zayid al-Najjar often nicknamed Iblis(Satan, devil) is a Libyan-Algerian arms trafficker based in Los Santos, San Andreas. Son of Muhammad al-Najjar, Marouane is guilty of inserting a vast amount of firearms into the city of Los Santos and its surroundings.
Known for his active nightlife and fondness of loose women, al-Najjar is reportedly engaged to Ayda Sezer, the sister of a former Turkish associate.